Lamego Museum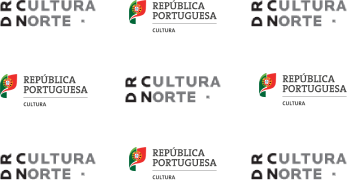 Schedule
Temporarily closed due to ongoing requalification works. Tickets to the temporary exhibition hall available only at the physical box office. Price: 2,00€.
Temporary exhibition hall: Monday to Sunday 10 a.m-12.30 pm / 2 p.m – 17.30 p.m
Closed: 1st January; Easter Sunday; 1st May; 25th December; 24th June (municipal holiday)
About
Located in the historic centre of the city of Lamego, the Lamego Museum was founded in 1917 in an 18th century building which was once the Episcopal palace.
The collection on permanent exhibition reflects the history and path of the museum, standing out for its diversity and the individual quality of its pieces.
The original collection from the Episcopal Palace, consisting mainly of furniture, tapestries, paintings and sculpture, was complemented by elements of archaeology, goldsmithing, furnishings, glazed tile, ceramics, engravings, drawings and, most importantly, by the reassembly of some of the gilded carved altarpieces from the chapels of the former Convent of the Stigmata of Lamego.
Of the whole collection, the objects classified as National Treasures are of particular relevance: a medieval tomb, decorated with a hunting scene; the panels that Vasco Fernandes (Grão Vasco) painted for the chancel of the Sé of Lamego between 1506 and 1511; the set of Flemish tapestries, woven in Brussels in the first half of the 16th century, and the tile panels depicting bucolic and hunting scenes, from the 17th century.
With specimens dating from the 1st to the 20th century, the Lamego Museum's collection is journey of discovery.
See you soon!