Terra de Miranda Museum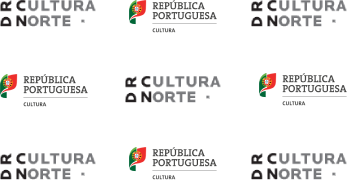 Schedule
Temporarily transferred to the premises of the former Episcopal Palace. Free access. Tickets available only at the physical box office.
Open: Summer Time - Tuesday 2 p.m-6 p.m | Wednesday to Sunday 10 a.m-1 p.m / 2 p.m-6 p.m | Winter Time - Tuesday 2 p.m-5.30 p.m | Wednesday to Sunday 9.30 a.m-1 p.m / 2 p.m-5.30 p.m
Closed: Monday; Tuesday morning; 1st January; Easter Sunday; 1st May; 25th December; 10th July (municipal holiday)
About
Located in the historic centre of Miranda do Douro, the Miranda Museum occupies the former Domus Municipalis of the city, a building dating from the 17th century that also served as the Municipal Prison.
Since 1982, the building has housed the social, cultural, religious and economic memory of the communities of Terra de Miranda, through its ethnographic and archaeological collections.
Visiting the Terra de Miranda Museum means travelling among the most diverse objects, which are the starting point for the discovery of the ancestral and everyday life of the people of Miranda, where agricultural work, shepherding, traditional crafts and domestic activities are daily life, quintessentially captured by the winter rituals, unique to the North-east Transmontano region, and of course the local Mirandese dialect.
Right next door, Miranda Cathedral, dating from the 16th century and classified as a National Monument, is a must see. Where you can find the impressive image of the Christ Child in a top hat, which has become an icon of Miranda do Douro.
Amongst other treasures you will find The Portraits of the Months from theMiranda do Douro Cathedral, a set of twelve panels painted in Antwerp, around 1580, in the workshop of master painter Pieter Balten andwhich are a very rare example of an iconography that is practically absent in Portuguese artistic heritage.
There are plenty of reasons to travel to Miranda do Douro. Accept the invitation!